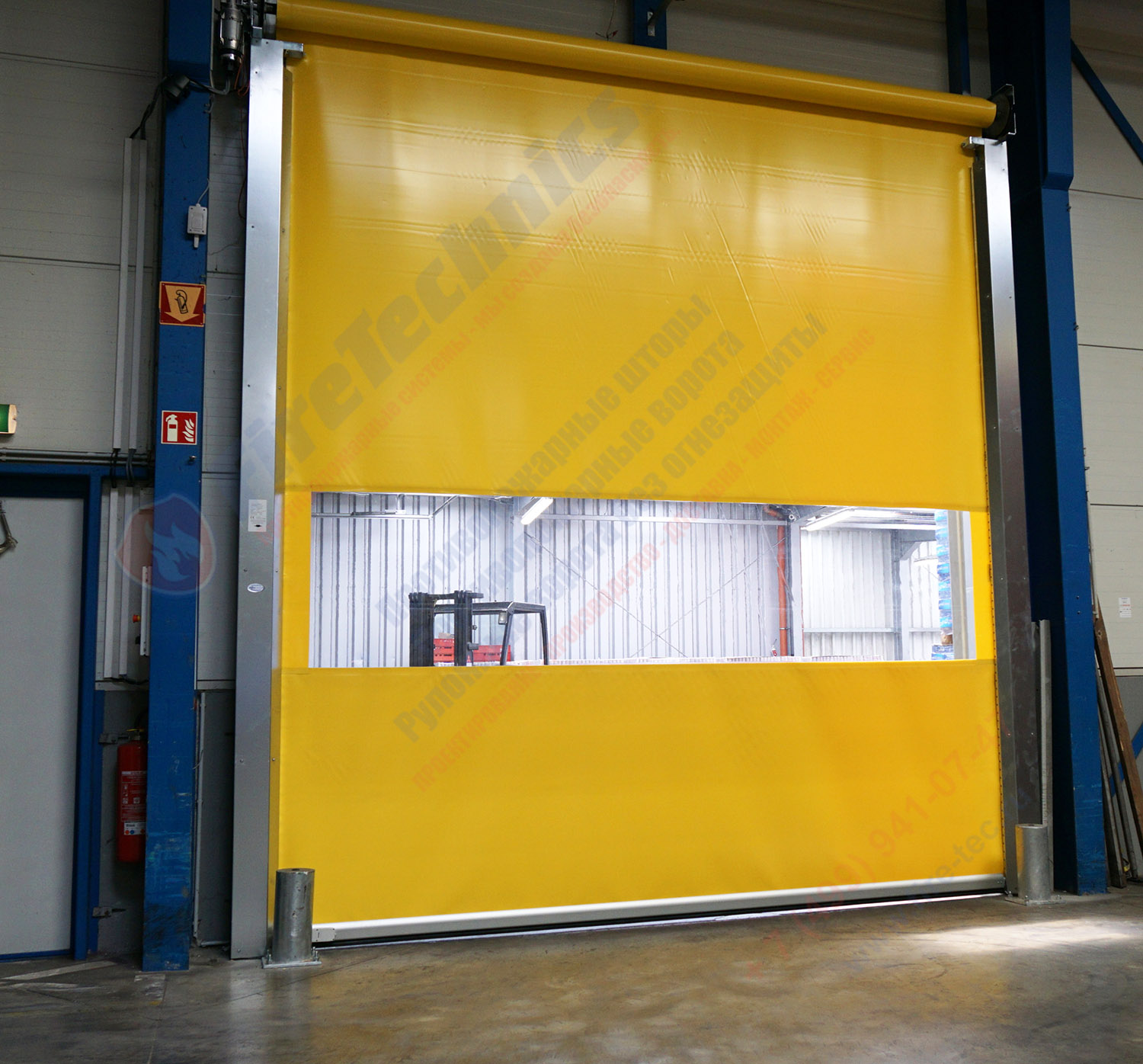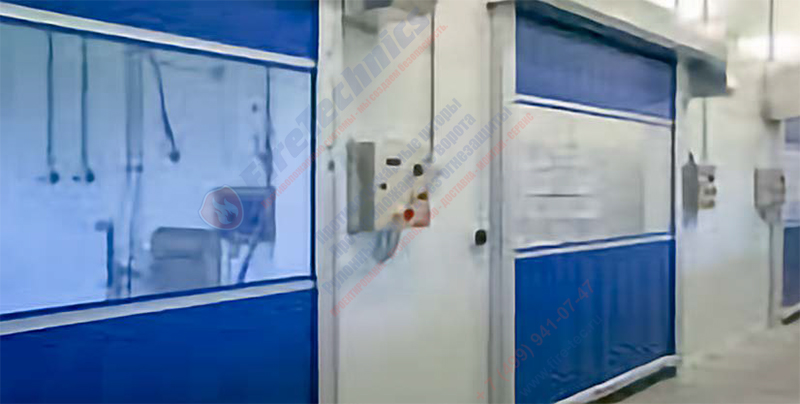 Film high speed gate
Automatic high-speed roll gates with the function of restoring the web during knocking are installed in the openings of industrial and commercial buildings with a high intensity of personnel passage and transport passage.
it'll only take a few seconds
Technical specifications of the film the high-speed gateway
Maximum dimensions (W × H), mm
10000 × 8500
Opening speed, m/s
1,8…3,0
Closing speed, m/s
0,8…1,0
Wind load resistance according to EN 12424 depending on the size of the structure
class 1
class 3
Cyclicity
500 000
Canvas
PVC fabric up to 3 mm thick, with the use of structural solutions for wind protection class 3.
Color scheme:
Guides
Are the bearing support for the shaft and drive. Can be made of galvanized metal or stainless steel, depending on the size, requirements and purpose. It is possible to use a spring mechanism to relieve the load on the drive. The color of the rails on the RAL scale. There is a built-in traction system for constant tension of the web.
Control and control
Microprocessor controlled DR 2100 with 230 V / 50Hz main switch. Field of view for menu and error display. The 3-position button is built into the steel control Cabinet (IP 54). Feed through adjustable hold-open time. Emergency opening with emergency hand chain.
Additional equipment
♦ Transparent viewing Windows.
♦ Safety equipment: photocell, emergency system, flash or flashing light.
♦ Pulse generator: button, key and toggle switch, code switch, radar detector.
♦ Radio control.
♦ Induction loop.
♦ Mechanical and / or electrical interlock.
♦ Running rail heating.
♦ Other accessories on request.
Photo of film high speed gate
Film high-speed gate at a DISCOUNT just now!
ATTENTION!
Action «order with guaranteed discount 5%» ends exactly through: