Rolling gates (gates and doors without fire protection, barriers). Sectional gate.
Rolling gates are considered to be one of the most reliable protective structures capable of preventing the penetration of unauthorized people into hangars, warehouses, garages, as well as any production premises. Structurally, they are a metal sheet, consisting of horizontal slat-lamellas, movably connected between themselves. Climbing the guides, it turns into a kind of "roll", which hides in a specialized protective box.
Such lifting gates are considered to be the most economical and easy to install. If you would like to spend a minimum of money, having received highly reliable protection and durability of operation, the rolling gate is your choice.
Types of rolling shutters their features
Mounting of collar-type structures can be made into openings with any parameters (five meters in width and height, as well as more) even where installation of other automatic gates is difficult or impossible. Extremely compact, in their raised position, they take up the minimum space both in the installation inside and outside the room.
Rolling gates FireTechnics are offered in several versions, with or without insulation. They can have different specifications. So, the type of profile used can be ordinary, or reinforced – this parameter is determined by the required level of protection, as well as whether you want the gate more simply, or cheaper.
There are different designs of rolling gates and the way of management. They can be equipped with various types of mechanical drives, which allows you to raise and lower them manually, regardless of the power outages. The presence of automatic control makes it possible to more easily open and close the gate without leaving the car for it – using the remote control.
Install rolling shutters from the company FireTechnics you get the following benefits:
Saving space before entering the territory. You can park the car in the immediate vicinity of the gate, and it will not interfere with their functioning;
Made of steel or aluminum with a large margin of safety, our doors are durable, resistant to mechanical damage, have protection from the appearance of rust due to the coating of parts with a special anti-corrosion compound, which allows not to be afraid of temperature changes and humidity;
Their cost is affordable, and the installation is simple;
They steadfastly endure attempts at hacking and illegal penetration;
They boast excellent thermal insulation and noise protection;
Have an attractive appearance, due to what can be organically inscribed in any architectural style of the building.
In this section of our site there are several options for rolling gates, sectional gates, as well as doors and barriers:
On all issues related to the purchase of products and specification of its characteristics, you can contact our professional managers, who are always happy to help you!
Still have questions?
We'll call back in 24 seconds!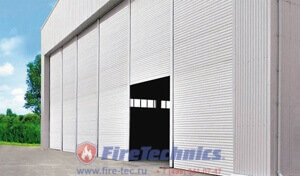 Rolling shutters AL-120
Description of the system
Rolled gate insulated brand AL-120 is made of a double-walled aluminum profile 23 mm thick with a filling of hard polyurethane foam, which provides thermal insulation properties of the canvas.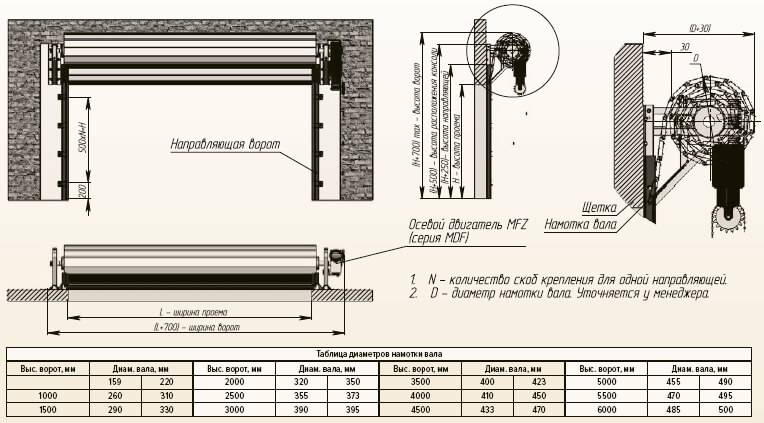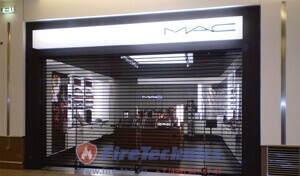 Rolling shutters M80; M80P
Description of the system
Rolled shutters steel M-80 are made of single-wall profile. The profile material is cold-rolled galvanized steel, powder-coated.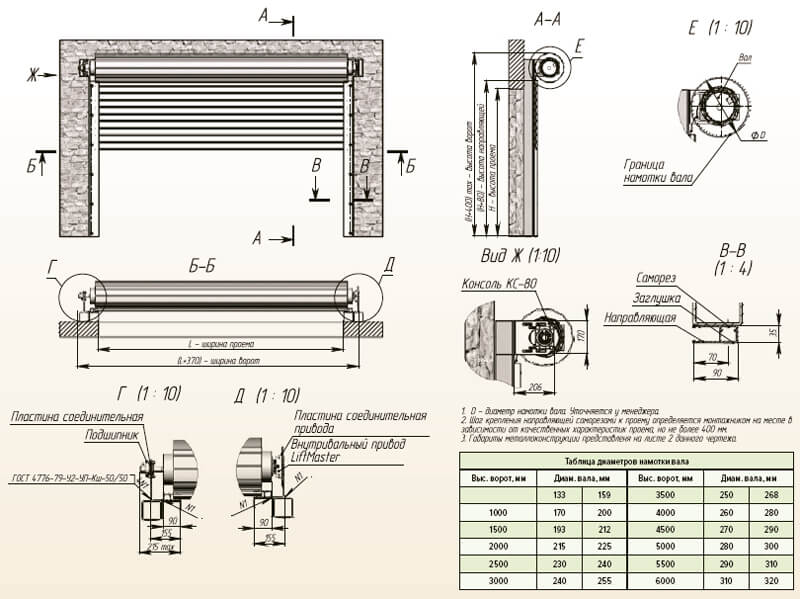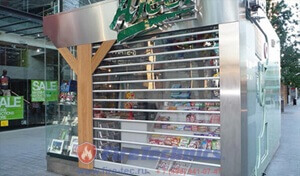 Translucent Rolling Shutters
Description of the system
Translucent rolling shutters belong to the class of enclosing structures. Designed to provide fire resistance, thermal insulation and the necessary natural illumination while maintaining visual contact with the outside world.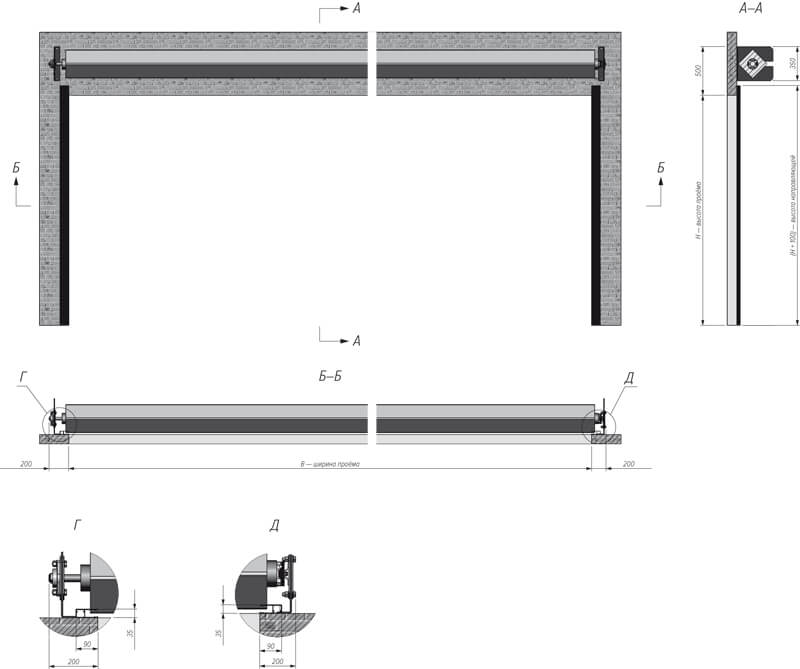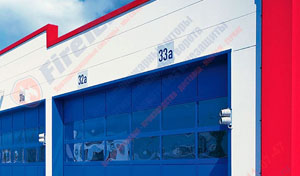 Sectional gate
Description of the system
Sectional gate construction Thought out to the smallest detail. All of their elements are designed for really intensive operation and use in the openings of impressive dimensions.
Sandwich panels made of steel, filled with high-density polyurethane, guarantee the rigidity of the door leaf, their increased resistance to wind and impact.
The gate "FIRETECHNICS", belonging to the ProPlus series, is capable of withstanding a load equal to 700 Pa, which corresponds to a wind speed of 120 km. at one o'clock.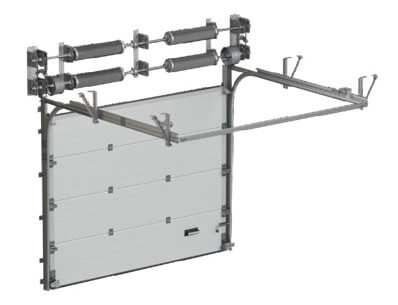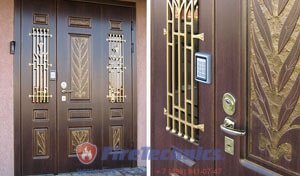 Entrance apartment doors "Novosel"
Description
The functions of the carcass, as well as the outer door skin, combine a strongly curved steel sheet with an optimum thickness. The curved profiles of a special shape form a sufficiently rigid frame and make it possible to move the mounted locks away from the edge of the door surface, which contributes to hampering and opening the door. Eccentric (regulator of the porch) door "Novosel" will not let into the house cold air and unpleasant odors from the street.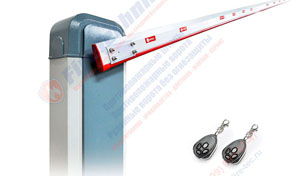 Automatic barriers
Description
Barriers – the best option for automation, as well as the restriction of travel, having a width of not more than six meters. Allowing an increased degree of intensity of use and truly reliable in the use of such structures are due to the use of innovative technologies and materials of the highest quality.
Video about Rolling Gate FireTechnics
Certificates confirming the consistently high quality of products
Gates and doors without fire protection with DISCOUNT only now!
A little about FireTechnics
A little bit about the fire gate
Fire gate
To prevent the spread of fire and smoke during a fire in many enterprises, garages, warehouses, shopping centers and even private homes, special fire-fighting gates are installed that provide fire and smoke restrictions, quick access for firemen, preservation of property, and most importantly, people's lives .
Given the critical load that is assigned to the fireproof doors, they are manufactured in different versions and from various refractory materials. At the request of the customer, such gates may have the appearance of both standard and original ones. That is a fully adapted gate to the overall interior.
To date, our production is:
Rolling gate FireRollGate EI60
Sliding gates FireTechnics-P EI60, EI90
Swinging gates FireTechnics-D EI60
Sectional gates FireTechnics-S EI60
Long-term experience of the company in this direction and demand for this product is the best guarantor of our products.
If you have any questions, please contact us by:
Phone: +7 (499) 941-07-47
Free call within Russia: +7 (800) 333-32-91
Email: info@fire-tec.ru
Order the call and we will call you back in 26 seconds.
Taking care of your safety in advance, you do not have to worry about the future.